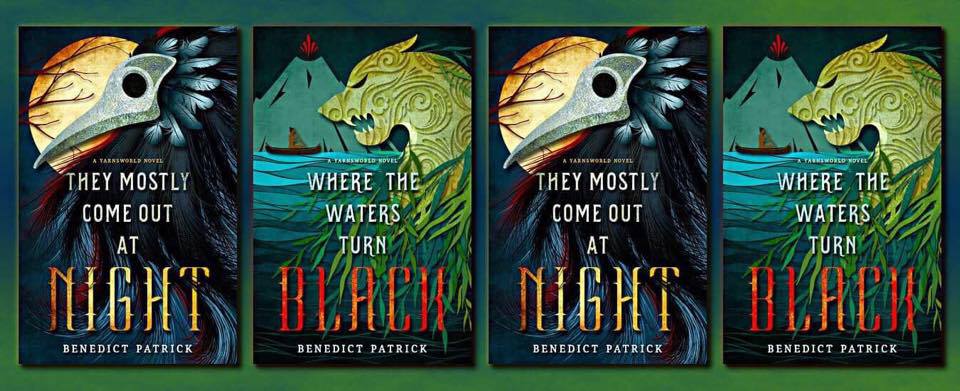 This is a question I've been getting a lot lately – what is the Yarnsworld?
The Yarnsworld is a place where folktales and fantasy meet. It is a place where monsters from stories are real.
In the Yarnsworld, the line between reality and stories isn't quite as defined as in our own. It is a place where folktales – and a knowledge of those tales – are an important aspect of life, no matter where in the Yarnsworld people live. Knowing those stories can be the difference between life and death.
It is my own personal author playground, where I get to explore different real-world storytelling cultures through a distorted, murky mirror.
So far we've journeyed to three different parts of the Yarnsworld, each touching upon different cultures in our own world:
The Magpie King's forest in They Mostly Come Out At Night is inspired by a mash-up of Brothers Grimm fairy tales and Native American legends. The stories from this setting lean towards dark fantasy horror, making you think twice about your next walk in the woods as the sun begins to set.
The Crescent Atoll from Where the Waters Turn Black draws upon Pacific island storytelling traditions. Crescent Atoll stories fit more firmly into the fantasy adventure genre, exploring the weird and wonderful aspects of a remote, detached civilization where gods and monsters walk among people.
The city of Espadapan and The Wildlands from the forthcoming Those Brave, Foolish Souls from the City of Swords are influenced by Central and Southern American mythologies. The City of Swords, and future novels in this setting, will explore a grittier part of the Yarnsworld, where morally conflicted masked swordfighters take advantage of whoever they can to rise to the top of the heap.
The Yarnsworld is a big place, and there are countless parts of it that can – and will – be visited in the future. I'm also excited to announce that the fourth Yarnsworld novel will be revisiting the Magpie King's forest, to find out what happens after the events of They Mostly Come Out At Night, and other Yarnsworld settings will be revisited when the stories demand it.
And after that? Well, the plots have been mapped out in my head, if not on paper, but you'll have to wait a bit longer to find out 🙂
Benedict