I hope 2018 has gotten off to a good start. My family and I are still recovering from the holiday season – my son is still building all of his Lego from Christmas, and my daughter has embarked on a massive Harry Potter binge (which I'm more than happy to join her in!).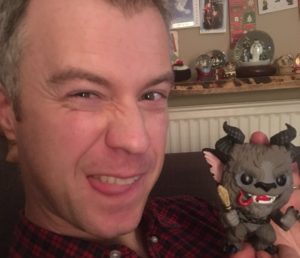 My thoughts on 2017
I'm not big into making Top Ten lists, mostly because I struggle to figure out what order everything should be in. Instead, here are a few of my geeky highlights from last year:
– Kings of the Wyld by Nicholas Eames. I was not expecting this book to be so… fun. It's been a very long time since I've laughed so much when reading (or in this case, listening to) a novel.
– The Last Jedi. This one is going to be contentious, but I had a blast with this film. Is it perfect? No way. But I left the cinema with a smile on my face. I had a similar experience with Thor: Ragnarok – it pushed my buttons in just the right way. I also enjoyed IT, which surprised me, as horror is usually not my genre.
– Touch of Iron by Timandra Whitecastle. I've been friends with Tim for a while, but only checked out her series at the end of the year. Big mistake to leave it so long. A harsh world, with a great relationship brewing between the two mains. Looking forward to finishing the series in 2018.
– Stranger Things 2. My love of this show is probably the reason I enjoyed IT, because both shared the same Goonies-esque vibe (and an actor, of course). Game of Thrones remains a top social viewing experience, even if the quality dropped a bit in last year's season.
– Sufficiently Advanced Magic by Andrew Rowe. One of the big indie hits of last year, and the first book to make me take LitRPG seriously.
– Nintendo Switch. We got one earlier in the year, and the different co-op modes on games mean this is the first console that my son and I (and often our whole family) play together regularly.
I'm sure as soon as I post this, a dozen more highlights will spring to mind. Don't be shy, though – do you disagree with anything above? (I just opened a can of Star Wars with that question, didn't I?) What were your 2017 highlights?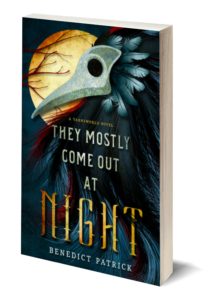 They Mostly Come Out At Night 99c Sale!
I have big plans for the Yarnsworld this year (and I'll talk more about that in my next post), but it all kicks off right now with a 99c sale on They Mostly Come Out At Night. I'm sure you've got your hands on the book already, but feel free to share the news if you think anyone else would love to dive into the Magpie King's forest…
That's all from me today. I'll be back soon with news on Lost Lore, the free fantasy anthology I'm part of that is coming out this month.
Talk to you soon, and remember to let me know about your 2017 highlights!
Benedict