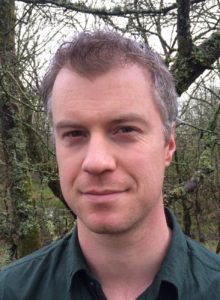 I'm from a small town in Northern Ireland called Banbridge, but have been living and working in Scotland since I moved here at the age of eighteen. Tragically, that was quite a while ago.
I've been writing for most of my life, and have been reading for pretty much all of it (with help from mum and dad at the beginning). My life changed when a substitute primary school teacher read my class part of The Hobbit and I asked him for a lend of the book – I fell in love with the fantasy genre and never looked back.
They Mostly Come Out At Night was my debut novel, and is the first novel in The Yarnsworld series. It has since been followed by three more novels set in the same world.
For film and television enquiries contact Geoff Morley at United Talent Agency: MorleyG@unitedtalent.com
Author email: benedict@benedictpatrick.com